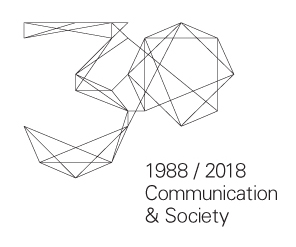 @JournalCommSoc

ISSN-e: 2386-7876
D.L.: NA 389-1989


CIRC: A
CARHUS: C
MIAR-ICDS: 10.0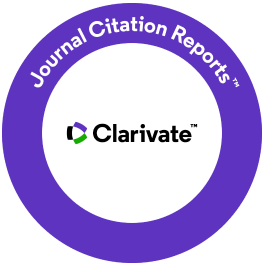 JCI: 0.60 Q3

International in scope and open to scholars and researchers from around the world, Communication & Society is an online quarterly journal founded in 1988. Formerly named Comunicación y Sociedad, since the issue of October 2014 is published entirely in English. Issues are published open access in January, April, June and October.

Its main goal is to make outstanding research contributions to the field of communication from a variety of perspectives, both theoretical and empirical. It includes journalism studies, advertising, public relations, broadcast and film studies, political communication, ethics, media history, communication policy, political economy and new media, among others. Methodological rigor and valuable research results are required for review and publication.
Last News
2022 Scimago Journal Rank (SJR)

Se han publicado los SCimago Journal Ranks (SJR) correspondientes a 2022. -De las once revistas del Servicio de Publicaciones de la Universidad de Navarra incluidas en Scopus, siete han subido de cuartil: Communication & Society (Q1), Ius Canonicum ([Q1 Religious Studies] / Q2 Law), La Perinola (Q1), Scripta Theologica (Q1), Estudios sobre Educación (Q2), Memoria […]
Posted: 2023-05-02
More...

2021 Journal Citation Reports (JCR)

Clarivate Analytics, empresa propietaria de la Web of Science, ha publicado la edición 2021 de Journal Citation Reports, que comprende los indicadores Journal Impact Factor (JIF) y Journal Citation Indicator (JCI). Las revistas del Servicio de Publicaciones han quedado así: Más información sobre la actualización de JCR en 2021
Posted: 2022-06-28
More...

The prestigious Spanish FECYT Stamp of Quality has been updated. Check out how our journals are currently positioned in their provisional list

Published on June 21, 2022 by spublicaciones All the journals of our Publishing Service previously in possession of the stamp have been renewed for one more year: Anuario Filosófico, Communication & Society, Estudios sobre Educación, Ius Canonicum, La Perinola, Memoria y Civilización y Rilce. From the 514 candidates opting for the stamp, only 67 -13%- […]
Posted: 2022-06-22
More...

CiteScore 2021: published metrics

Published on June 9, 2022 by spublicaciones Elsevier has published the CiteScore metrics 2021. It includes 27.000 journals currently indexed in Scopus. CiteScore's methodology indicates the impact of a journal based on the average citations per document that a title receives over a three-year period. This is a complete, updated, transparent and free metric. More on […]
Posted: 2022-06-22
More...

2021 Scimago Journal Rank (SJR)

Published on May 11, 2022 by spublicaciones The SCimago Journal Ranks (SJR) corresponding to 2021 have been published. The eleven journals of the Publishing Service of the University of Navarra included in Scopus have obtained the following results: –Anuario de Historia de la Iglesia and Studia Poliana have upgraded from Q4 to Q3. –Ius Canonicum […]
Posted: 2022-06-22
More...