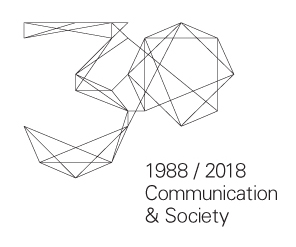 @JournalCommSoc

ISSN-e: 2386-7876
D.L.: NA 389-1989


CIRC: A
CARHUS: C
MIAR-ICDS: 10.0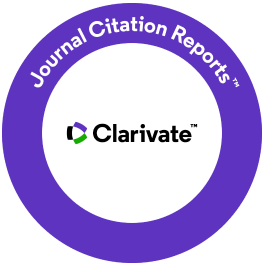 JIF: 1.7 / JCI: 0.61 - Q2




International in scope and open to scholars and researchers from around the world, Communication & Society is an online quarterly journal founded in 1988. Formerly named Comunicación y Sociedad, since the issue of October 2014 is published entirely in English. Issues are published open access in January, April, June and October.

Its main goal is to make outstanding research contributions to the field of communication from a variety of perspectives, both theoretical and empirical. It includes journalism studies, advertising, public relations, broadcast and film studies, political communication, ethics, media history, communication policy, political economy and new media, among others. Methodological rigor and valuable research results are required for review and publication.
Last News
Congreso Iberoamericano de Revistas Científicas de Comunicación (CIRCC)

Communication & Society participará en el Congreso Iberoamericano de Revistas Científicas de Comunicación (CIRCC): la edición, revisión y autoría en la era de las revistas diamante y la urgencia ética. Universidad de Alicante (Facultad de Educación).Geolocalización: https://acortar.link/LFFmfG22, 23 y 24 de noviembre de 2023 Modalidades de participación– Con comunicación (presencial u online) o póster (online).– Asistencia online o presencial […]
Posted: 2023-10-18
More...

Incluidas las revistas del Servicio de Publicaciones en el Portal de Revistas Científicas de UNE

El pasado 4 de octubre, durante las jornadas LIBER, la Unión de Editoriales Universitarias (UNE) presentó su propio portal de revistas científicas donde se pueden encontrar cerca de 1.000 cabeceras publicadas por las 72 editoriales y centros de investigación asociados a la UNE. Este conjunto de revistas representa cerca de dos tercios de la producción […]
Posted: 2023-10-06
More...

2023 Journal Citation Reports

Acaba de publicarse la edición 2023 de Journal Citation Reports. La novedad de este año es que todas las revistas de la Web of Science tendrán su JIF además de su JCI. Se pueden consultar las novedades en la Journal Citation Reports Reference Guide, en la página web de Clarivate Learning Se puede consultar cada […]
Posted: 2023-06-29
More...

CiteScore 2022: métricas publicadas

Elsevier acaba de publicar las métricas CiteScore 2022, que afectan a 44.737 revistas indexadas actualmente en Scopus. CiteScore utiliza una ventana de citación de cuatro años. El cálculo del CiteScore de una revista se basa en el cociente del número de citas recibidas durante los últimos cuatro años en documentos citables (artículos, revisiones, trabajos presentados […]
Posted: 2023-06-21
More...

2022 Scimago Journal Rank (SJR)

Se han publicado los SCimago Journal Ranks (SJR) correspondientes a 2022. -De las once revistas del Servicio de Publicaciones de la Universidad de Navarra incluidas en Scopus, siete han subido de cuartil: Communication & Society (Q1), Ius Canonicum ([Q1 Religious Studies] / Q2 Law), La Perinola (Q1), Scripta Theologica (Q1), Estudios sobre Educación (Q2), Memoria […]
Posted: 2023-05-02
More...